21april11:00 am12:00 pmWebinar Week: SalesA Frost & Sullivan EventRemote
Event Details

Daily, one-hour webinars, designed to reinvigorate your sales and growth strategies! Featuring industry leading thought leaders who will share their insights and use cases to help you accelerate sales and drive revenue.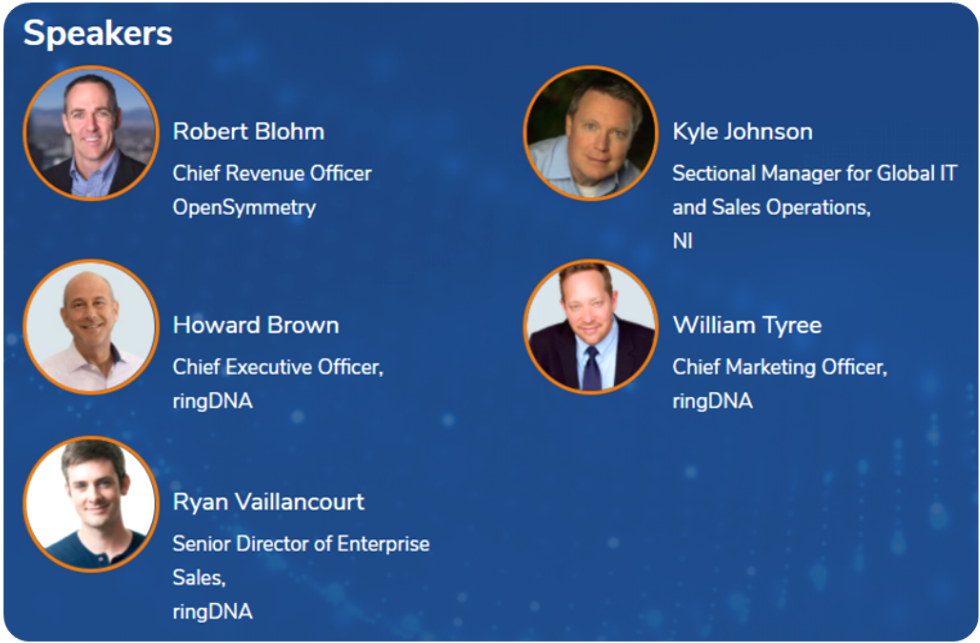 Wednesday Session:
Why AI-Powered Conversation Guidance is the New Must-Have Sales Tech
Abstract:
Every sales leader knows that reps forget much of what they learn during onboarding and in training. This means some reps keep making the same mistakes on sales calls. What if you could guide reps with real-time talking points, relevant content and other insights so that you never have to worry if reps are saying the right things ever again? Thanks to advances in artificial intelligence, AI-powered sales guidance can warn reps before they make a mistake and tell them how to take corrective action. Now, every rep can sell like your top performers.

Best practices for how AI-powered virtual assistants are transforming sales coaching
Insight on the biggest secrets to dramatically shortening rep ramp time
5 ways to prevent botched sales calls in real time
Strategies for how AI-powered guidance can help even new reps overcome sales objections like seasoned pros
more
Time

(Wednesday) 11:00 am - 12:00 pm EDT